Meet our 2019 – 2020 Executive Committee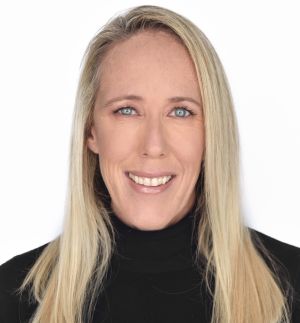 Beth Edwards – President – [email protected]
Beth has a BS in Business Administration from Boston University with concentrations in International Management and Marketing. She has an Organizational Leadership Certificate Degree from Johnson Graduate School of Management-Cornell University and most recently received her Post Graduate Certificate from Columbia School of Business-Digital Marketing, Customer Engagement, Social Media and Analytics. Ever the learner, she is back in school getting another Post Graduate Degree in Digital Business from MIT Sloan School of Business and Columbia School of Business. She in an entrepreneur and has successfully run multiple global businesses.
She is actively involved in the community of Miami Beach, sitting on numerous education executive boards both at the County Level, the City Level and the Local Unit Level. A lover of all sports, she currently turned her years of competitive soccer into a passion for long course triathlon and aquabike, having recently represented Team USA in her age group. She has been married to Robert Hetzler for 14 years and they have 4 children. They reside in Miami Beach.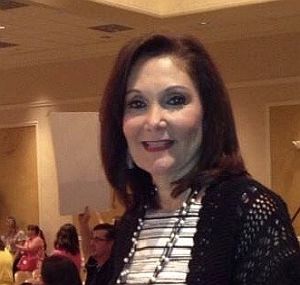 Eileen Segal - Vice President Advocacy & Legislation - [email protected]
Eileen L. Segal has been a member of the PTA since 1986 and holds honorary state and national life memberships, PTA Walk of fame brick . She is a grass root person who constantly thinks out of the box and has a passion for children and PTA.
Awards: Proclamation from the Miami Dade School Board outstanding service to the children of Miami Dade Public Schools, Proclamation from Superintendent Dr Rudolph Crew outstanding service, presented by commissioner Sally Heyman Eileen L. Segal Day, May 4, 2006, Awarded the John I Smith for Community Involvement for Community Schools. United Teachers of Dade presented recognition for standing up for school size amendment. Outstanding leadership from Dade County Council PTA/PTSA. Outstanding Service on the Children's Trust board of Directors 2004-2006
Miami Dade PTAScholarship Award 2011. Awarded the Miami Dade Coalition for Community Education, Marge L Pearlson Award for Exceptional Leadership 2010.
Recognized by the Oprah Winfrey "My favorite things Show" as one of the hero's giving back to her community 2011
Local Unit Positions- President, VAB HOE, Highland Oaks Middle School.
County Council Positions - Region #2 Coordinator , VP for Regions & Local Units, 1st,VP for Advocacy, President 2004-2006 , Currently VP for Advocacy an d Legislation
Florida State Positions- President 2012-2014, VP for Regions & Councils, VP for Leadership
National PTA- Served of the Membership Committee for two consecutive terms
Education: Graduated from Miami Dade College Allied Health Program with a degree in Physical Therapy Technology. Currently is a realtor in Aventura.
Eileen is married and lives with her husband William (attorney) and has two sons, Jeremy ( Stacey) Richard ( Shani),Grand Children Emily , Ryan, Spencer, Shane and Sammy.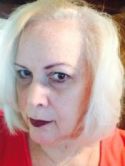 Sharon Watson - Vice President Education - [email protected]
As a past president of the Miami Dade County Council PTA, Coral Gables High School PTA and Ponce de Leon Middle School PTA, Sharon has over 15 years experience dealing with PTA experiences, and working between local unit presidents and principals.

Sharon has worked diligently with Dade Schools and PTA local units helping solve problems and bring together principals and PTA.

Becky Cohen - Vice President Organization - [email protected]
Actively involved in the business of Commercial Investments and in the education community of Miami Beach. President of Religious Institution, Friends Organization, PTSA Boards(15 yrs) and the Women's League. Founder of a Montessori School, in various position for the past 6 years in the Miami Dade County Council serving all communities for education.
Holds a six degree Black Belt and a dedicated martial artist for over 30 yrs, a Kabbalistic student and a proud mother of a son in the public schools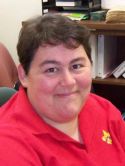 Sandra West - Vice President Regions and Local Units - [email protected] – 305.796.8504
Sandra West is a mother, a teacher and currently serves as the Vice President of Regions and Local Units and is a dedicated advocate for children's issues, having been involved in PTA for nearly 25 years. She is also a dedicated Boy Scout volunteer.
Karen Grace - Coordinator North Region - [email protected]
Karen Grace is a mother and currently serves as the North Region Coordinator and is a dedicated advocate for children's issues, having been involved in PTA as early as her own childhood. She is also a dedicated Boys Scout volunteer and troop leader.

Jorge Montes - Coordinator Central Region - [email protected]
Jorge has been a PTA volunteer for over a decade; a commitment shared with his wife and children and volunteering has become an activity they enjoy together as a family. He served as the Credentials Chair for the Miami Dade County Council PTA/PTSA in 2017-2018 and currently serving in the Executive Board as Central Region Coordinator for the 2018-2020 term. Jorge is also serving in Coral Way K-8 PTA as Recording Secretary.
Maria Norton - Coordinator South Region - [email protected]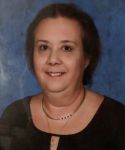 Maria Norton from Miami is a former Military wife married to Tim Norton from St. Petersburg, FL. I am a mother of two boys, Speech Pathologist, and PTA volunteer. Maria has been a PTA volunteer for the last 21 years in the following positions; President, Vice President, Treasurer, and Secretary at her children's schools. She has also held the position of Secretary, South Region Coordinator and Feeder Pattern Representative at the County Council Level in Miami- Dade and a current committee member of FL PTA Exceptional Child Commission. She is very passionate and dedicated, always advocating for all children and specially our most vulnerable children, those with diverse needs. Maria attended Florida State University and Nova Southeastern University and currently works for Miami-Dade County Public Schools as a Speech Language Pathologist. Maria is proud to say that her husband, kids and herself all are products of Public Education.
Dr. Chrisanne Fordik - Treasurer - [email protected]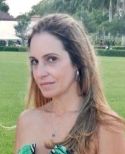 Normy Azcuy - Secretary Recording - [email protected]
Normy is the mother of a 15 year old daughter and an 11 year old son. She served as Recording Secretary for her local unit PTSA for three years, and has been an active and supportive member of the PTSA for the past eleven years. She started with Miami Dade County Council PTA/PTSA as Recording Secretary in August 2017 and is currently serving her final two year term in that position. Normy is inquisitive and willing to learn and serve, and is capable of sharing her experiences and passion with others that share the same willingness to give back to our schools and every child equally. .
Macarena Jones - Secretary Corresponding - [email protected]
Julie Palm - Parliamentarian - [email protected]